PFC Schedule Update- All the same except: NO Monday classes, NO PRYC classes and Thursdays"` bout practice starts 6pm
Reminder: Beginner/Introductory classes are 4-week sessions that start the beginning of each month. If a person wants to buy a single class, they should register for the first class for the month in their age-appropriate group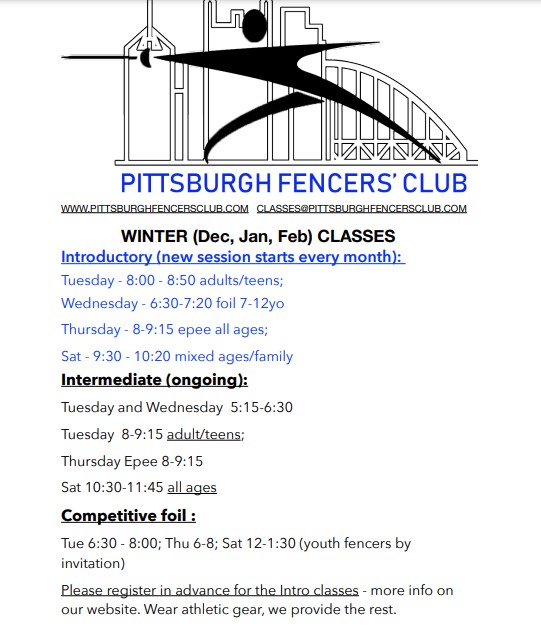 ***********************************************************************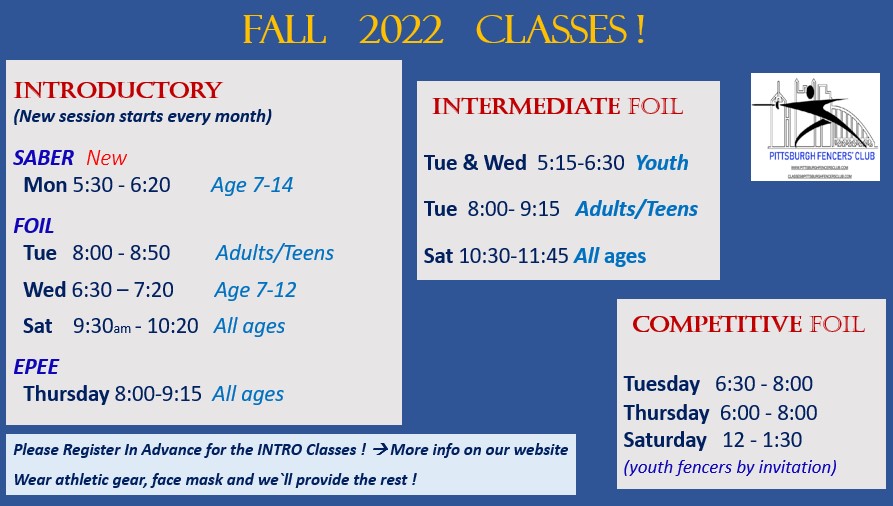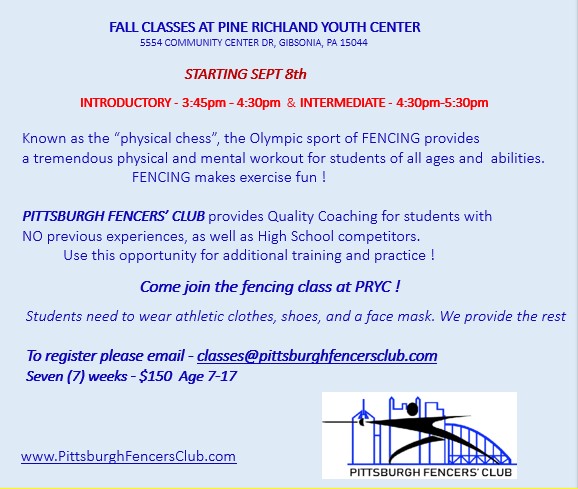 Register for SUMMER 2022 FENCING CAMPS ! Camps for ALL Levels – Registration links below on website
Summer 2022 Schedule ! The only change – No Monday classes !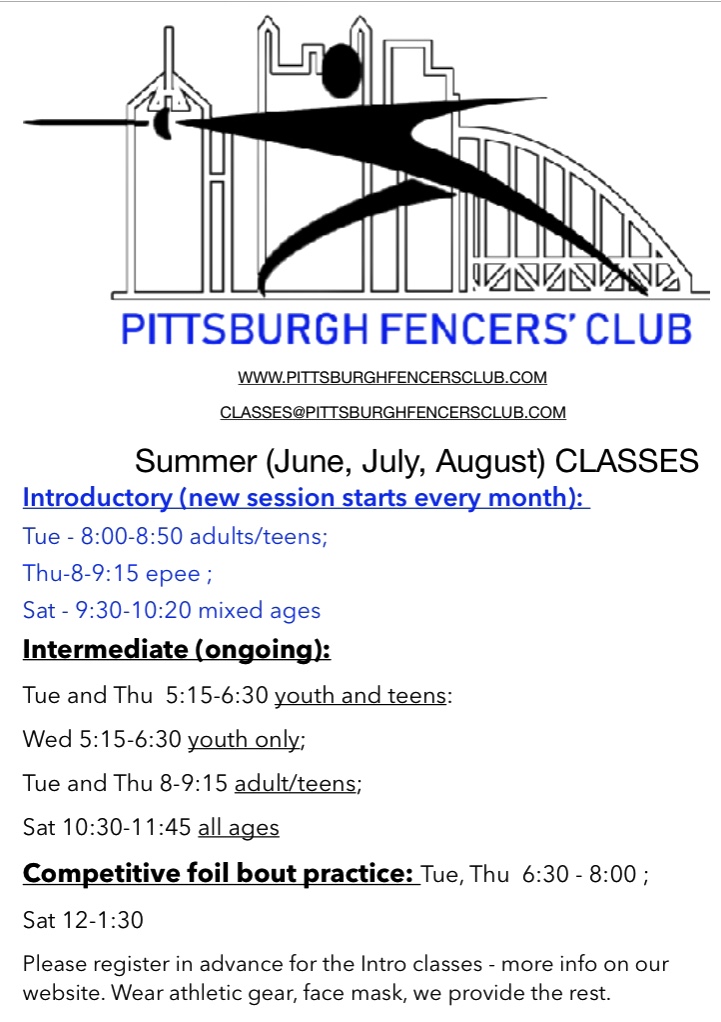 JOIN US FOR SUMMER 2022 FENCING CAMPS !!!
We have summer camps for each level: Beginner, Intermediate and Competitive !
See the info and Register using the links below !
If you have any questions – contact us: classes@pittsburghfencersclub.com or on our social media FB/IG
Beginner Camp:
Intermediate Camp:
Competitive Camp: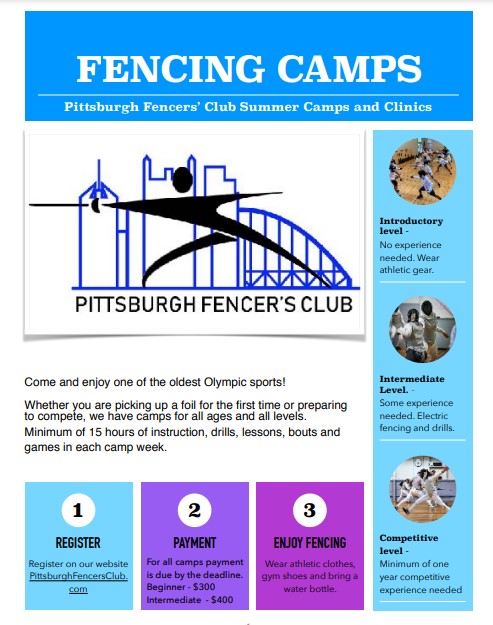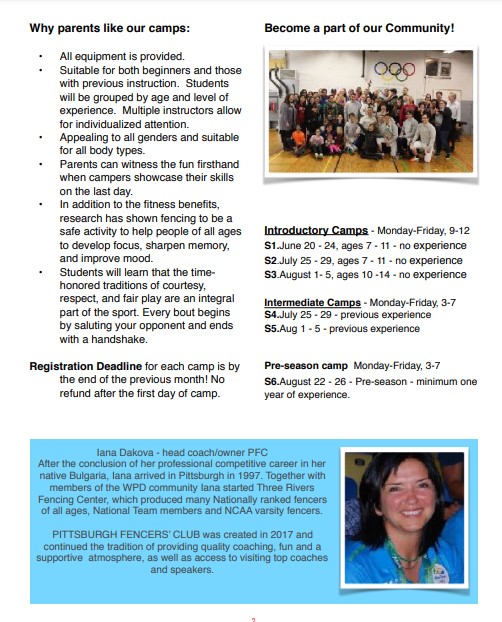 Schedule: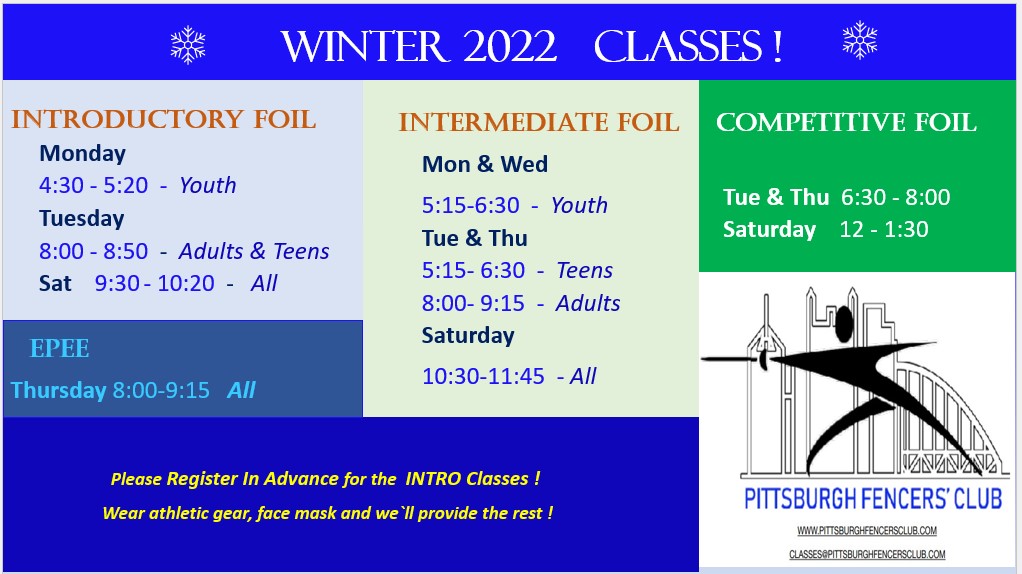 Winter Classes at Pine Richland Location !